fitness
2021 Summit Rock Half Marathon
It was a beautiful, chilly day in the redwoods above Saratoga. Thirteen miles, 3100 feet of climbing, and ice cream afterward.

After completing the Auburn Half Marathon in October and taking second in my age group, I signed up for the Summit Rock Half Marathon, the next event in Brazen Racing's Ultra Half series.  Compared to Auburn, this looked like a much more pleasant run.  All of the climbing is at the beginning of the course, there weren't many rollers, and the final three miles were mostly downhill.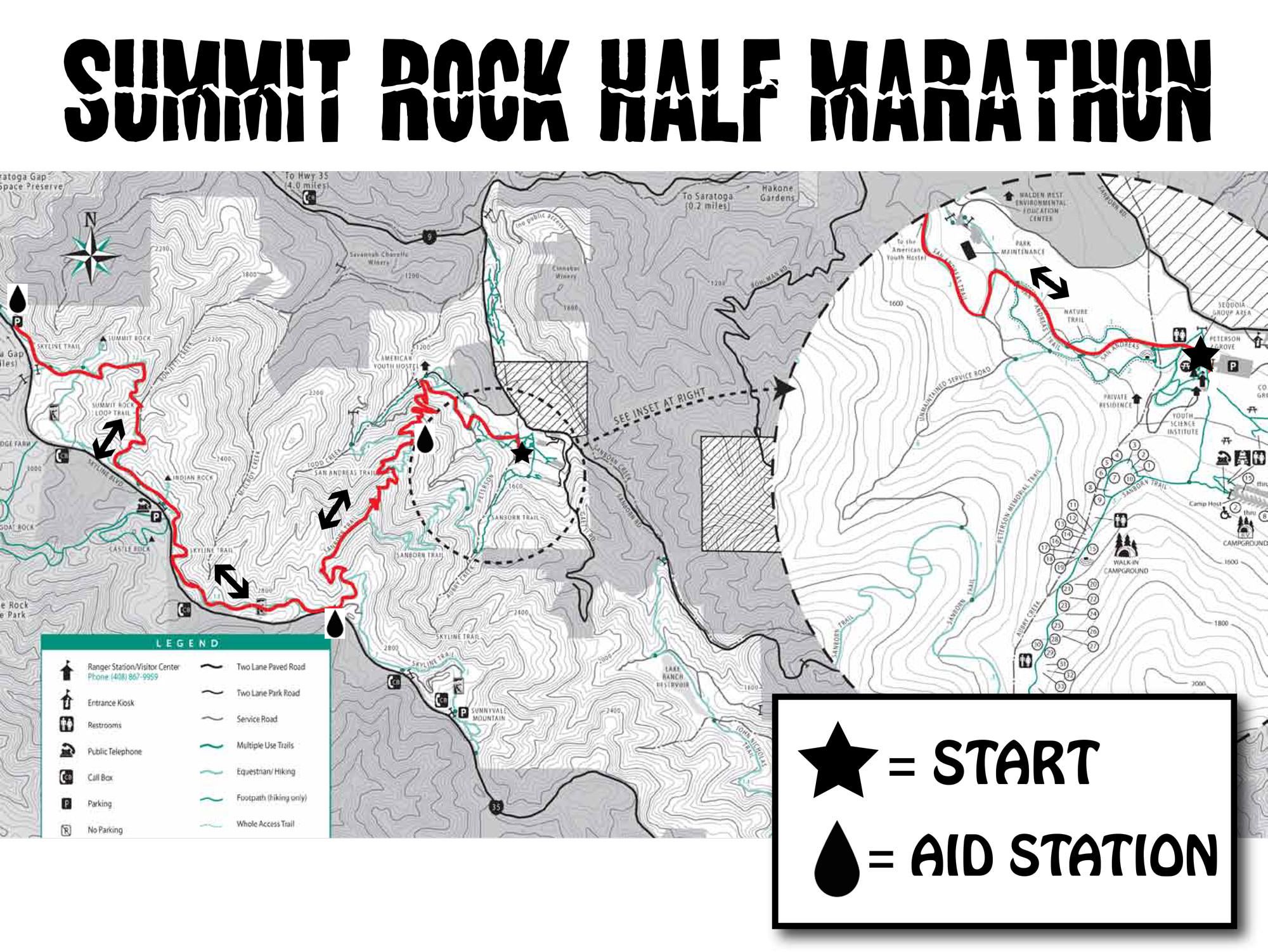 Training was going well until the week before Thanksgiving when I tumbled on a trail run and sprained my ankle.  Warning: photo of bruising ahead...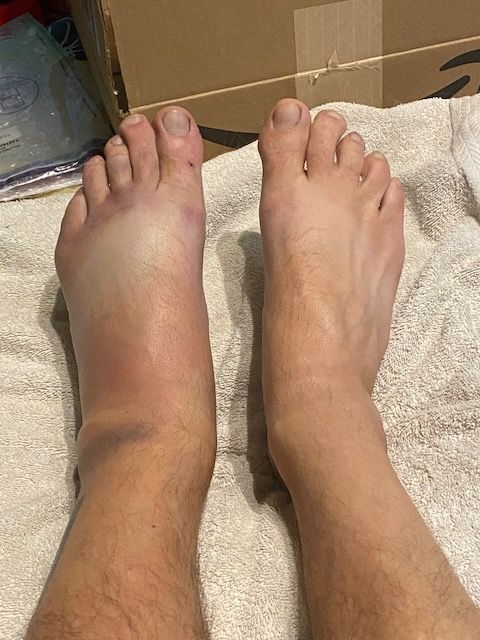 As bad as it looked, I was able to walk on my ankle without much pain and the swelling and bruising went away after about a week.  There's a big difference between walking and running a trail half with almost 3,000 feet of elevation gain, though.  The week before the race, I strapped a soft brace to my ankle and went out for a short run.  Everything held together ok so I decided that I would do the event.  I did learn that I needed to wear taller socks than usual; otherwise, the brace would chafe.
On December 11th, I drove to Sanborn County Park in Saratoga, where the temperature was a brisk 37ºF.  Brr...  I was happy to see five people from my Sunday trail running group had also braved the cold and come out for the race.  It really was a great motivation to be doing the event with folks that you know. We all started together but ended up spreading out as we started climbing.  The uphill sections were long – I was huffing and puffing even though I was walking the sections with anything more than a minor slope.  I remembered the elevation map pretty well, so when I hit the summit I knew that I had a bit of downhill where I could let gravity do the work, then another climb to the halfway point.  The second climb was short but took some mental fortitude to get through.  Once I hit the turnaround, I started feeling confident about being able to finish.  My priority on the downhill sections was safety, so I took a lot of the corners and rough sections at a slow pace.  I definitely didn't need another turned ankle!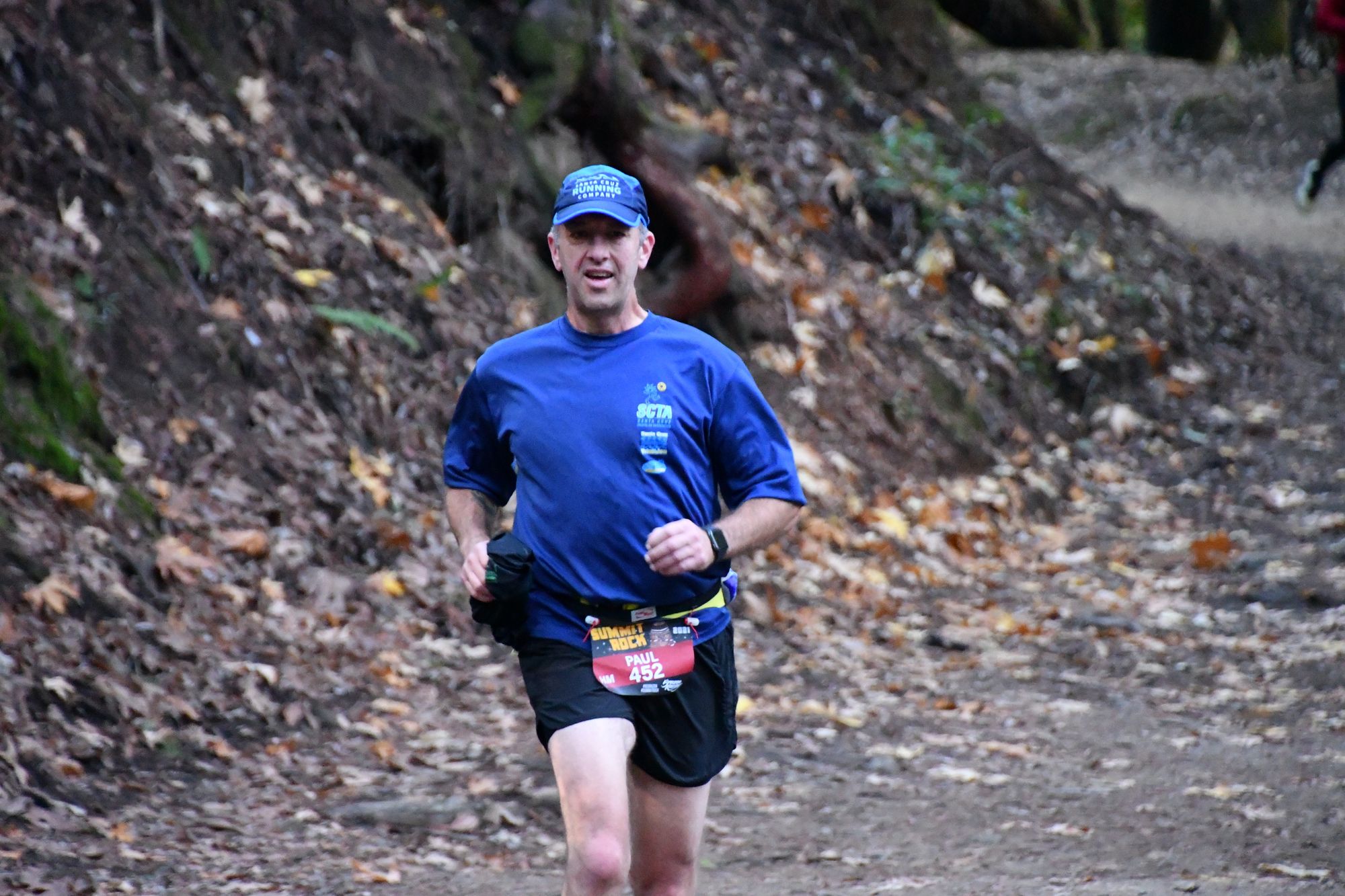 It was thoughtful of the volunteer photographers to position themselves on the downhill section.  They make you look fast!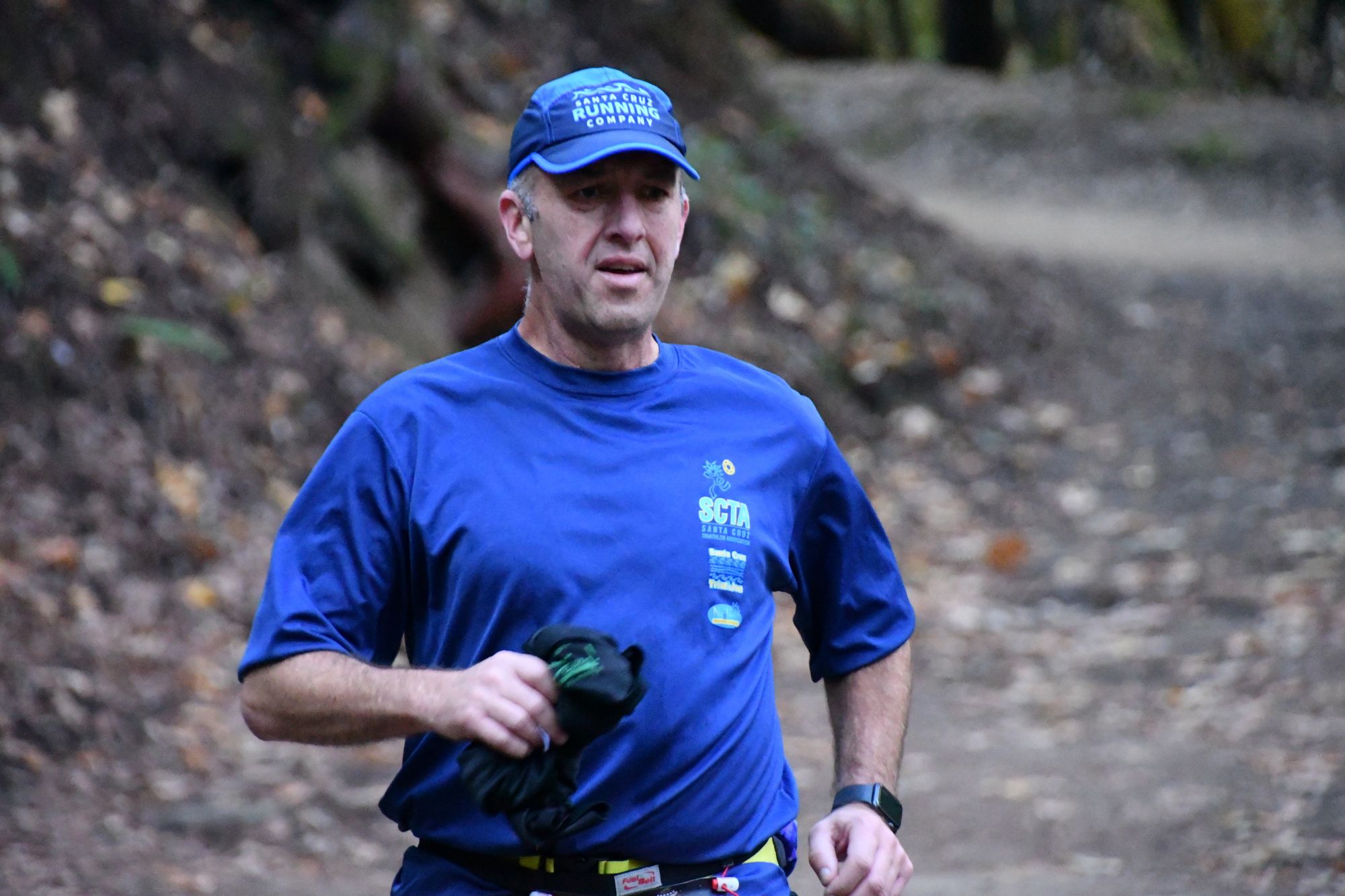 I know that I don't look happy in this photo, but I really was enjoying myself at this point.
My goal for this race was to finish in under three hours, and I did it in 2:38. 👍 Competition in the men's 50-54 group was tough.  I finished in the middle of the pack, though places 6 through 9 in that group were only separated by four minutes.  It's a good reminder for me to push a little bit at the end if I have any gas left in the tank.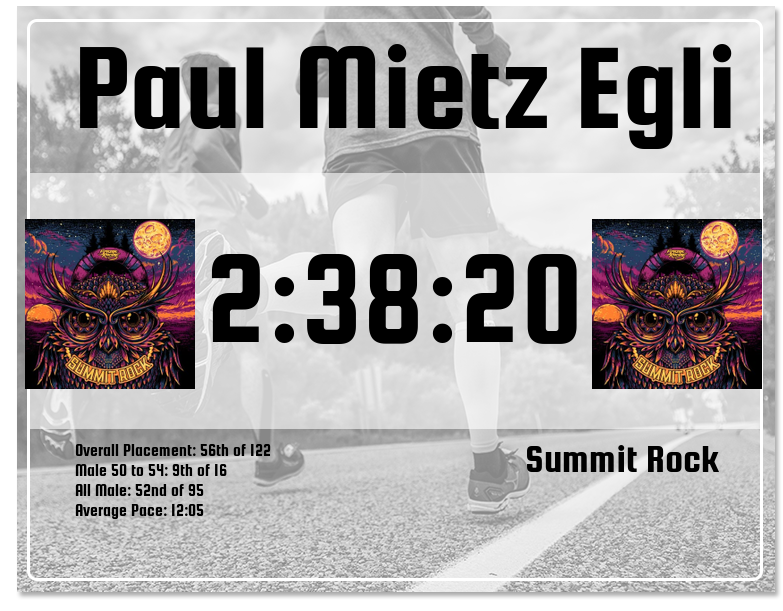 So that's the second Ultra Series run in the bag.  The next events in the series are scheduled for New Year's Eve and Day, which I can't make. I'm going to see how my ankle recovers and possibly sign up for the Badger Cove half in March.  If I do three of the events in the series, I will start seeing my name in the series results page.  That's some motivation right there...