travel
How we found our travel trailer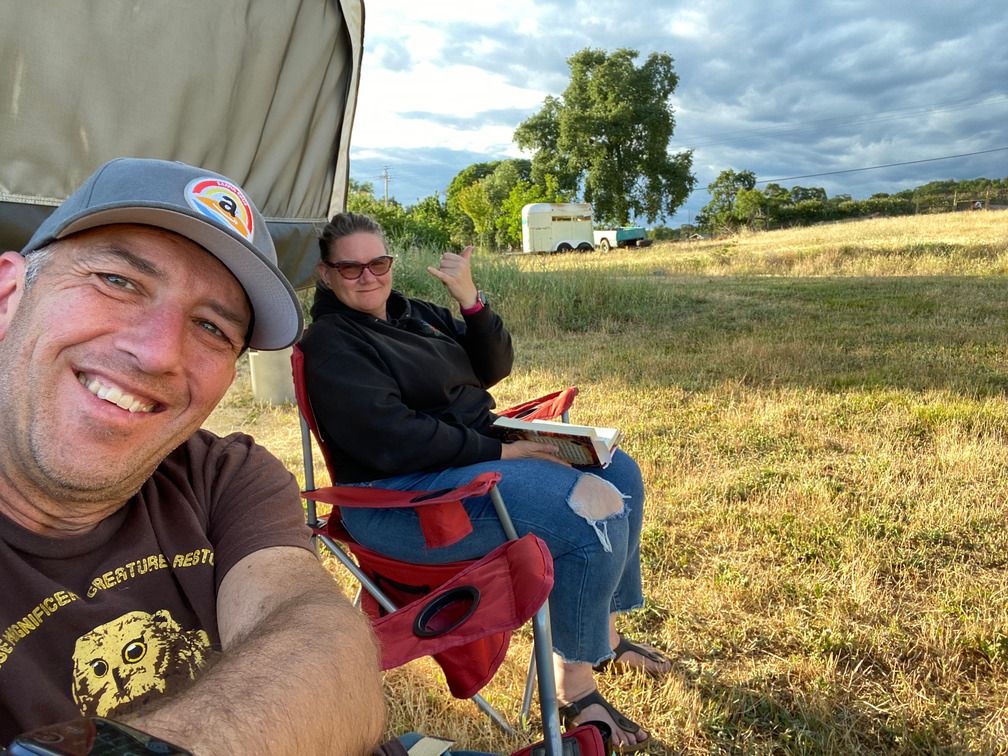 Whenever Heather and I talk about things that we want to spend more time doing, travel and camping always came up.  We both love to be outside and visit new places, but we came to the realization that car camping and sleeping on the ground no longer appeals to us.  For the past year or so, we've been renting travel trailers and RVs through RVShare and Outdoorsy to see if that mode of travel was a better fit. This has resulted in us doing more camping than ever in 2020 and 2021.  We found that we really liked staying in some of the smaller travel trailers and discovered that, yeah, we require a bathroom and shower.  We also required a vehicle that could pull a trailer, so we went to the Subaru dealership and signed a lease for a 2021 Ascent.
Thanks to the current shortage of new cars, we had to wait about four weeks for the Ascent to arrive.  We weren't idle while we waited.  In late May, we rented an 18' Jayco hybrid travel trailer (a Jay Feather 16XRB, specifically), hitched it up to my father-in-law's 3/4 ton pickup, and drove it up to the Love Creek Animal Sanctuary near Grass Valley, CA.  For three days, we sat under the awning, read our books, had some wine and did a little cooking, and communed with the animals.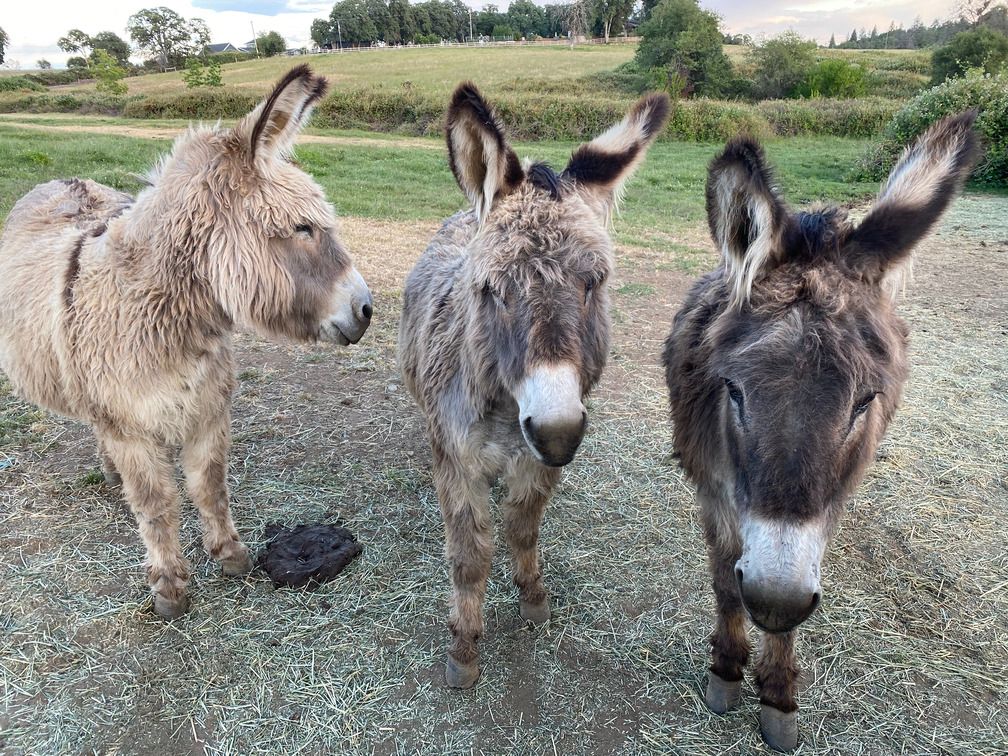 The experience was so relaxing and fun that we decided to start actively looking on Craigslist and RVTrader for that model of Jayco hybrid tent trailer to buy.  We quickly learned that new trailers are backordered at the dealerships right now and are also difficult to find on the used market.  We found a used 16XRB that was located in Riverside – 400 miles away – and were seriously considering a road trip to go see it.  The day before we were going to leave, I got a text from the owner of the trailer we rented: were we interested in buying it?  Heather and I looked at each other, simultaneously said "yes!", and a week later we had a new-to-us trailer sitting in our driveway.  That's a bit of an oversimplification, because I did visit the seller to do a more thorough inspection as well as looked into the cost of insurance, registration, and other logistics.  Still, it was amazing how the timing worked out, and we feel very fortunate to have found any trailer at all, let alone the exact one we wanted.
So now that we have the trailer, where do we go?  RV parks are ok, but we are more attracted to visiting places that are less crowded and more remote.  This usually means that we will be dry camping and boondocking at our destinations.  We don't have a lot of experience with self-contained travel, so our first order of business with the new trailer was a shakedown cruise where we could practice using the water tank, battery, and black tank.  We picked the Costanoa KOA as our destination because it was close to home, had full hookups in the event anything went wrong, and is located on a beautiful stretch of the coast.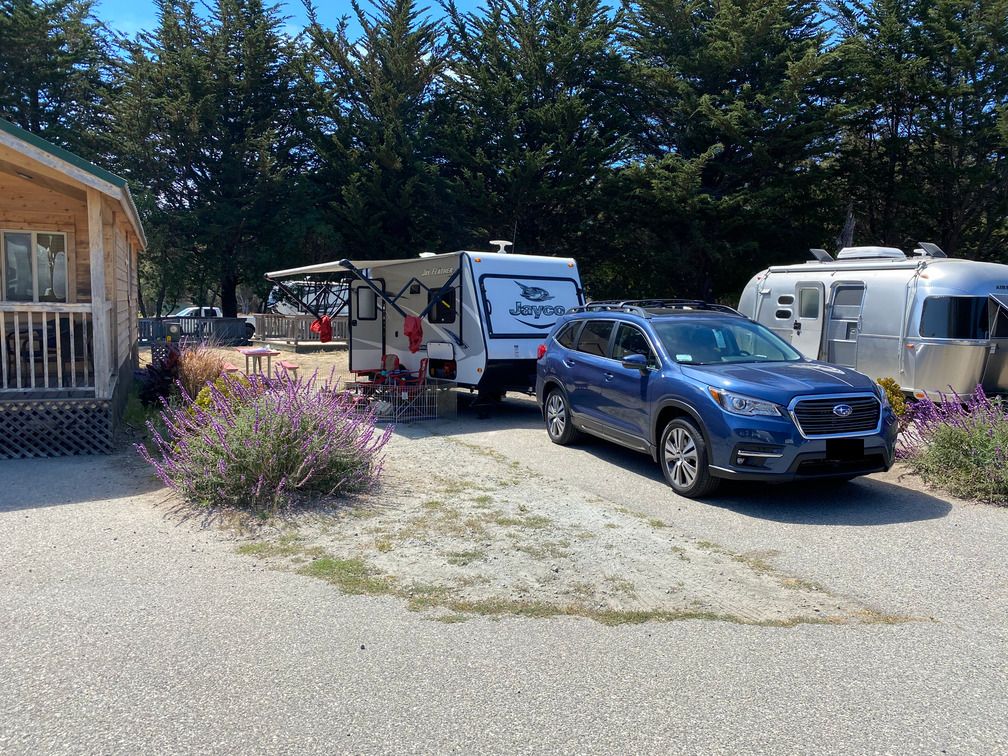 We learned a lot from our overnight stay.  The most important lesson was that the trailer doesn't have an inverter, so we can't use the coffeemaker or charge our phones when we aren't connected to shore power. 😀  Oh, and the gate valve for the black tank has a slow leak that will need to be fixed.  We created documents in Evernote to track things to fix, a pre-trip checklist, a post-trip checklist, and a food and packing list.  As we get more trips under our belt, we will continue to refine these lists and make our future voyages simpler and more comfortable.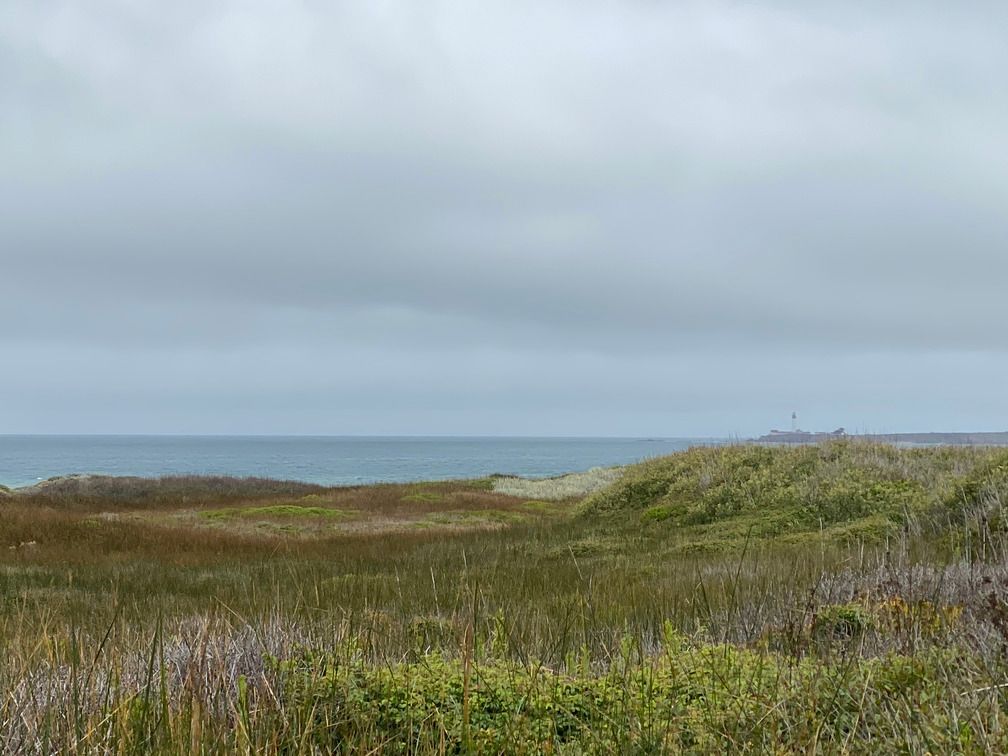 We are already looking forward to our next trip in a couple of weeks! More pictures from Love Creek Sanctuary below...